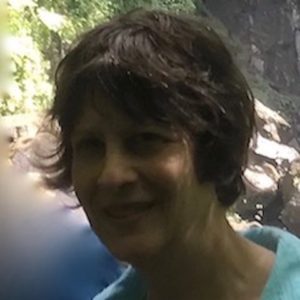 Welcome to my crime scene where thoughts splatter the page after spinning from my head. Temporary insanity I like to say. The evidence is overwhelming. I'm guilty of a different way of thinking.
A lifelong ADDer and pop culture enthusiast, I launched Think Spin in 2009 during the dark days of unemployment, to help me make sense of a world rattled by the stock market crash that knocked me off my feet. Somehow, my family, blog, and I survived, but barely.
Eight years later, we're all still here, but struggle to make sense of the new world order and the fundamental changes it has caused. Though Think Spin and I have gone through many transformations along the way, we still follow our core beliefs. Observing the ironic, iconic and often moronic in everyday life and writing about those experiences with wit, to wit, but I won't digress. Instead, let's move on to the next paragraph. A short jump below, I hope you'll join me.
In addition to crafting blog posts, I write dark short stories, humorous and satirical essays we well as prose.
I've had essays published on Huffington Post, AtomicReach.com, BlazingMinds.uk.co, ByLine Magazine, MomBloggersClub.com, the Front Porch Syndicate, InspireToThrive.com and the News-Times, and Sammiches & Psych Meds. My noir short, "Priming Pamela," was published in Shroud Magazine.
When you have a moment, please check out an excerpt from my memoir at Huffington Post. What do you think? Please let me know.
I am truly grateful you stopped by here during your busy day. Hope to see you again soon.
Lauren
P.S. Let's connect on Twitter!