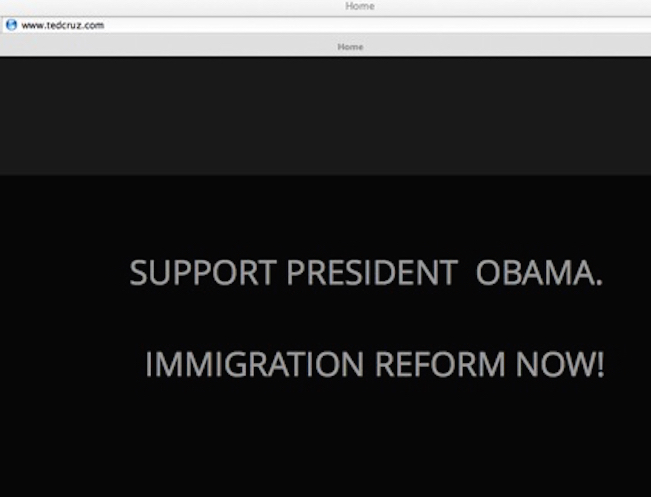 Oops. Ted Cruz's team should have put website at the top of their to-do list. Even though website begins with a "w," this is one of those times it was a mistake to be alphabetically correct.
Maybe, if Ted Cruz spent his time searching for a URL on GoDaddy instead of reading Green Eggs and Ham on the senate floor, he would have been able to secure the domain name tedcruz.com. Now he's going to have to settle for tedcruz.ca, which is geographically correct since he was born in Canada.
Kind of, sort of but by someone else.